Bucky is our Nigerian Dwarf buck. He is unregistered but has amazing Nigerian Dwarf characteristics that have produced strong, good looking kids.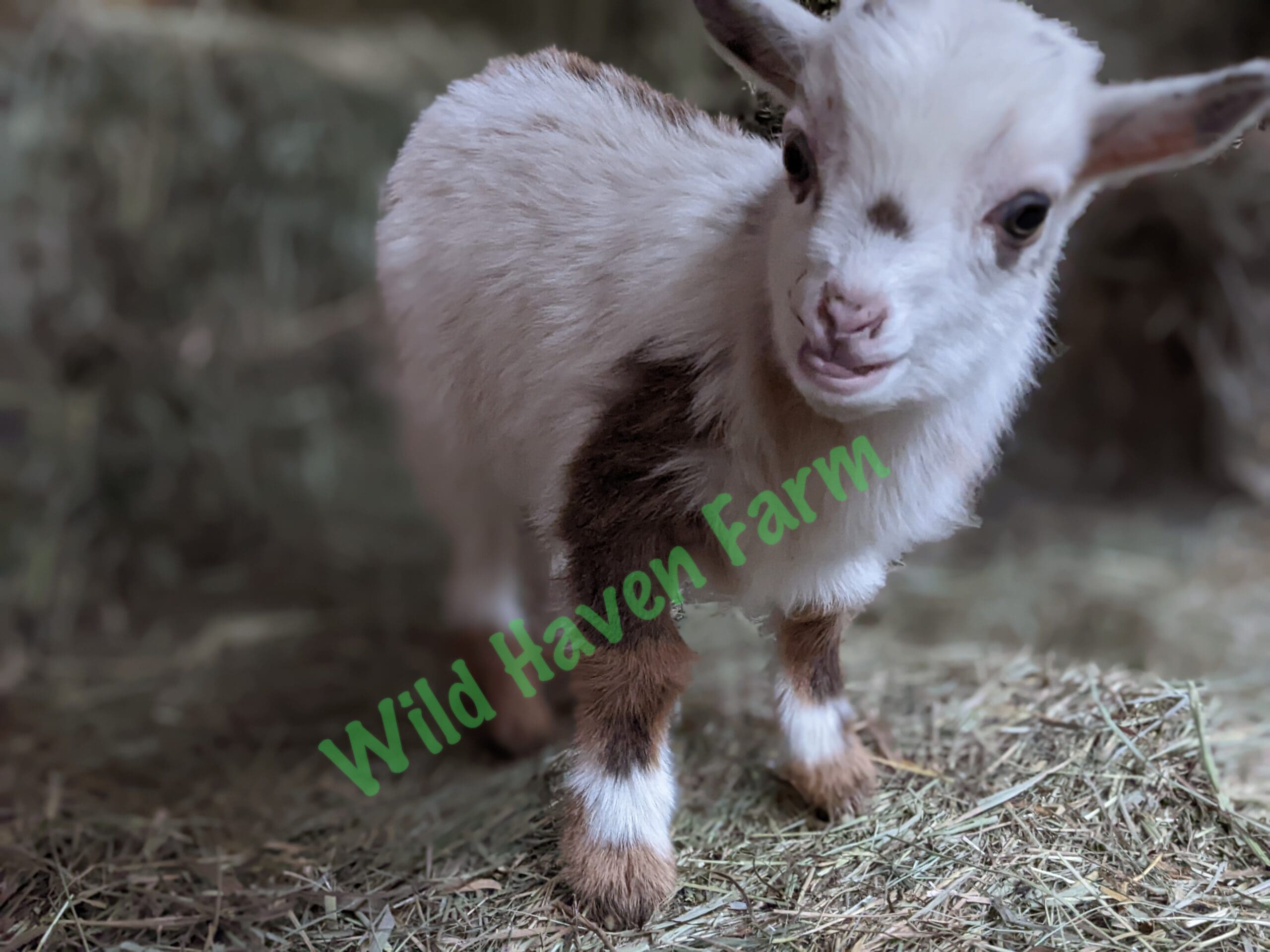 Learn a little more about Bucky
Is Bucky registered?
No, Bucky is not registered with the American Dairy Goat Association (ADGA). Both parents of a Nigerian Dwarf would need to already be registered to register the goat. That doesn't mean Bucky isn't a fantastic example of a Nigerian Dwarf buck but, sadly, he and his ofspring can't be registered.
Can we buy kids from Bucky?
Bucky's offspring are currently all sold. We do not have another kidding scheduled for Bucky.
Do bucks attack people?
Some breeds may. However, ours are not agressive to people at all, even in rut. Bucky is very friendly and loves the attention of people. He insists on lots of pets.