Mindy is our Nigerian Dwarf doe. She is registered with the American Dairy Goat Association. She has freshened once for us, in February 2022, on the coldest day of the year. In that freshening she produced quadruplets. Mindy is a strong personality and holds her place in the herd even without horns. She is very insistent on getting her pets and seems pretty sure she is supposed to be a house goat.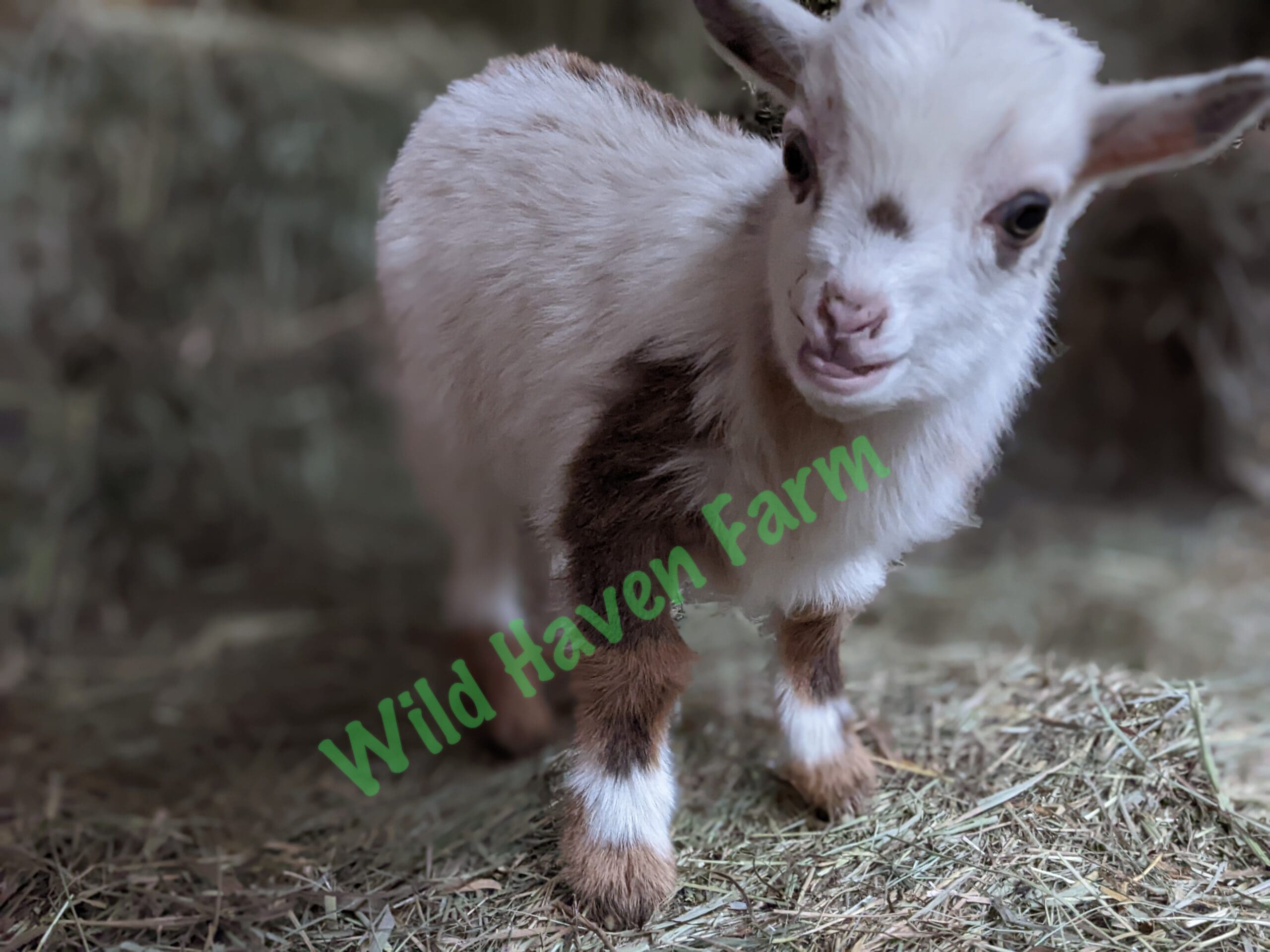 Ted
February 2022 – Buck: Bucky
SOLD
Learn a little more about Mindy
Can we buy kids from Mindy?
Yes, certainly! Mindy was be bred to Sky (registered miniture silky fainting goat) in 2022. We will be posting those kids as they are born. The kids will not be registerable since they will not be pure bred but we are very excited to see the best qualities of these two combined.
Is Mindy for sale?
Mindy is for sale to the right home. We are preparing to purchase another registered Nigerian Dwarf doe and will be "retiring" Mindy soon after. She is still young and has many good years of breeding left and would make a sweet companion goat.
Is Mindy milking?
Mindy has been a good and attentive mother and has nursed her kids. However, she has only one good teat. We are not using Mindy as a dairy goat and she is not well suited to that role.