Gypsy Sky Ranch Blizzard Sky
Blizzard Sky is our gentle giant. He is a premium registered buck with an intact pedigree going back four generations on both side. Sky is the alpha of the herd but is extremely gentle with people.
You might have noticed Sky's amazing coat. He is a special category of fainting goat known as a miniature silky. The coat gets rather messy during the rut but returns to a beautiful white by Spring.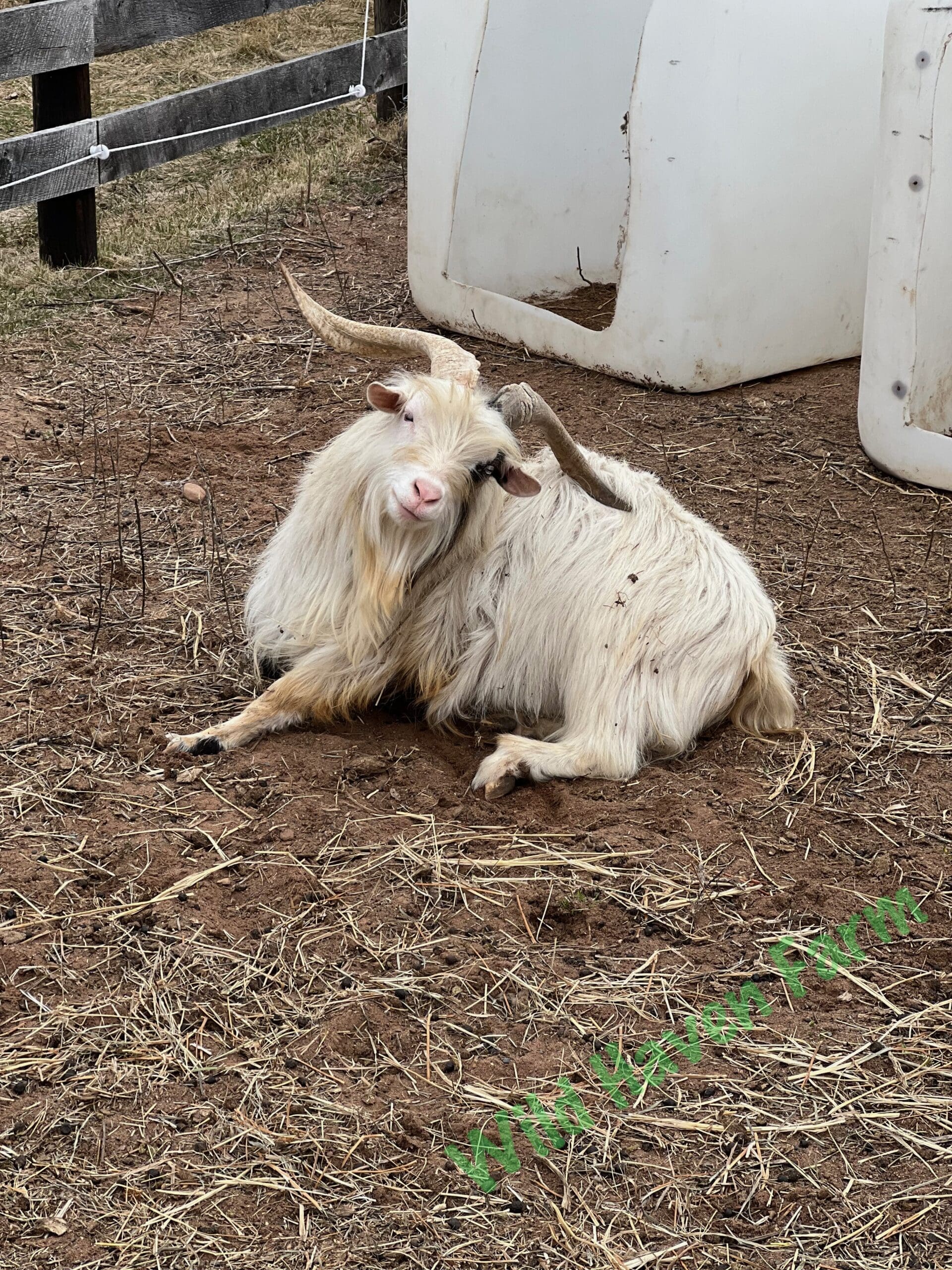 Registry: International Fainting Goat Association (P-25269-H)
Sire: Triple A Acres Easy Rider (CP-87462-D)
Dam: Barnyard Buddies Funny Face (CP-87401-H)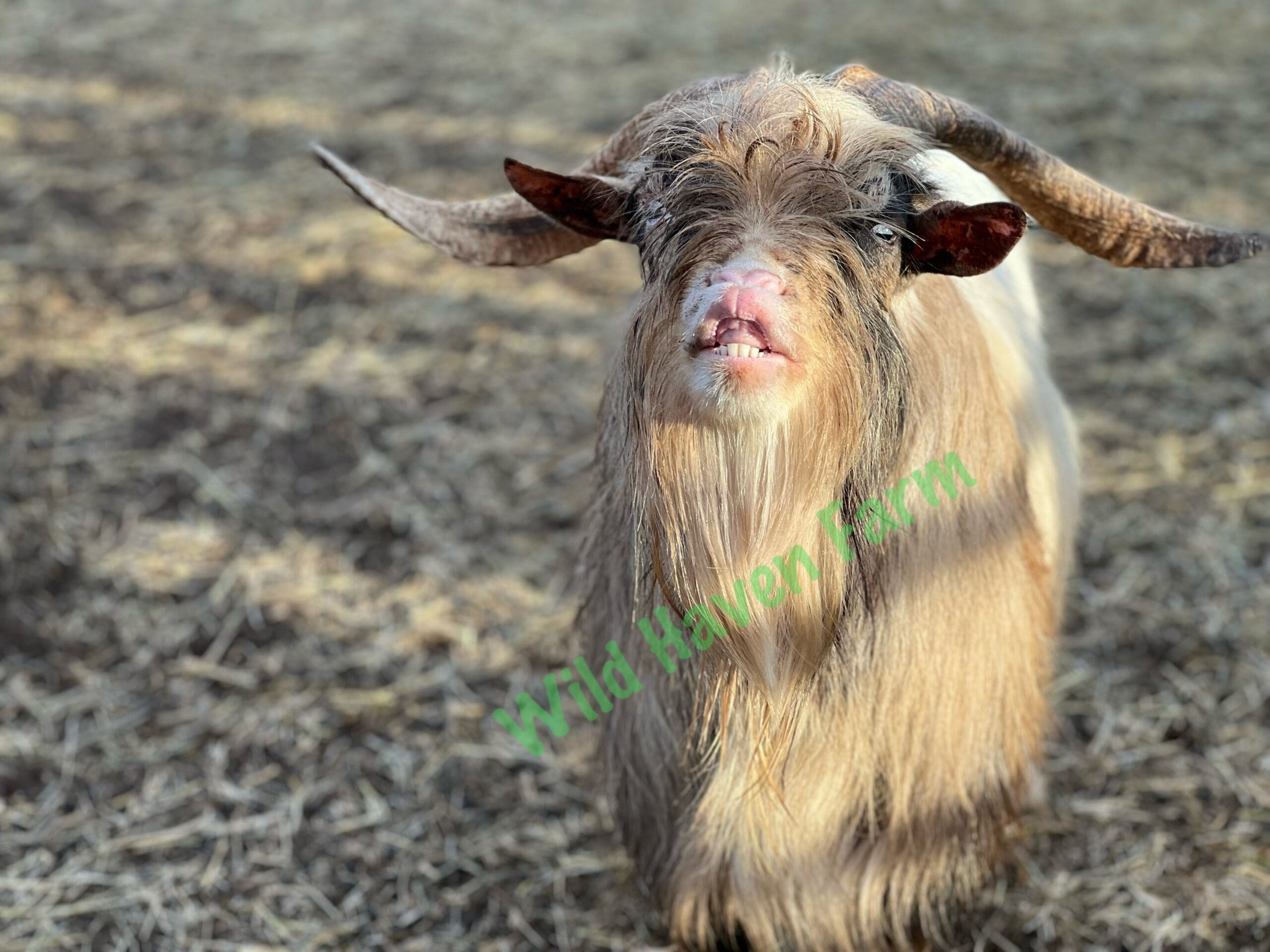 Learn a little more about Sky
Does Sky faint?
Sky has a very low myotonia score and rarely even locks up. Because myotonia is recessive that does not mean that his kids will not faint.
Can we buy kids from Sky?
Yes, certainly! Sky was bred to several does in 2022 and we will be posting those kids as they are born. Most of those kids will be registerable.
Is Sky for sale?
Sky is not for sale right now. He has exceptional genes and is one of our prime bucks. If you are interested in bringing this bloodline into your herd please contact us about purchasing one of his kids.
Do bucks attack people?
Some breeds may. However, ours are not agressive to people at all, even in rut. In fact, Sky commonly comes up alongside people and gently rests his head on their legs asking for pets. He is a very gentle giant.