Wild Haven Keith is a yearling myotonic (fainting goat) buck born in January 2022 from Cowboy and Lily. Keith is a shy and reserved little rocker. He faints readily and frequently drags his hind legs when startled and will fall completely. With a strong myotonia, he is less playful than some bucks but will joust with bucklings his own age. He's a long hair mineature with a striking set of bangs.
Date of Birth: 12 January 2022
Sire:

Big Wheel Ranch Fainting Goats "Cowboy" BWR (MGR C2337)

Dam: Lily (Not Registered)
Stiffness rating: 4 (

Walks normally with no swivel. The rear limbs lock up readily, the forelimbs less so, and goats with this degree of stiffness rarely fall to the ground.

)

Registered: No, registerable as found/heritage.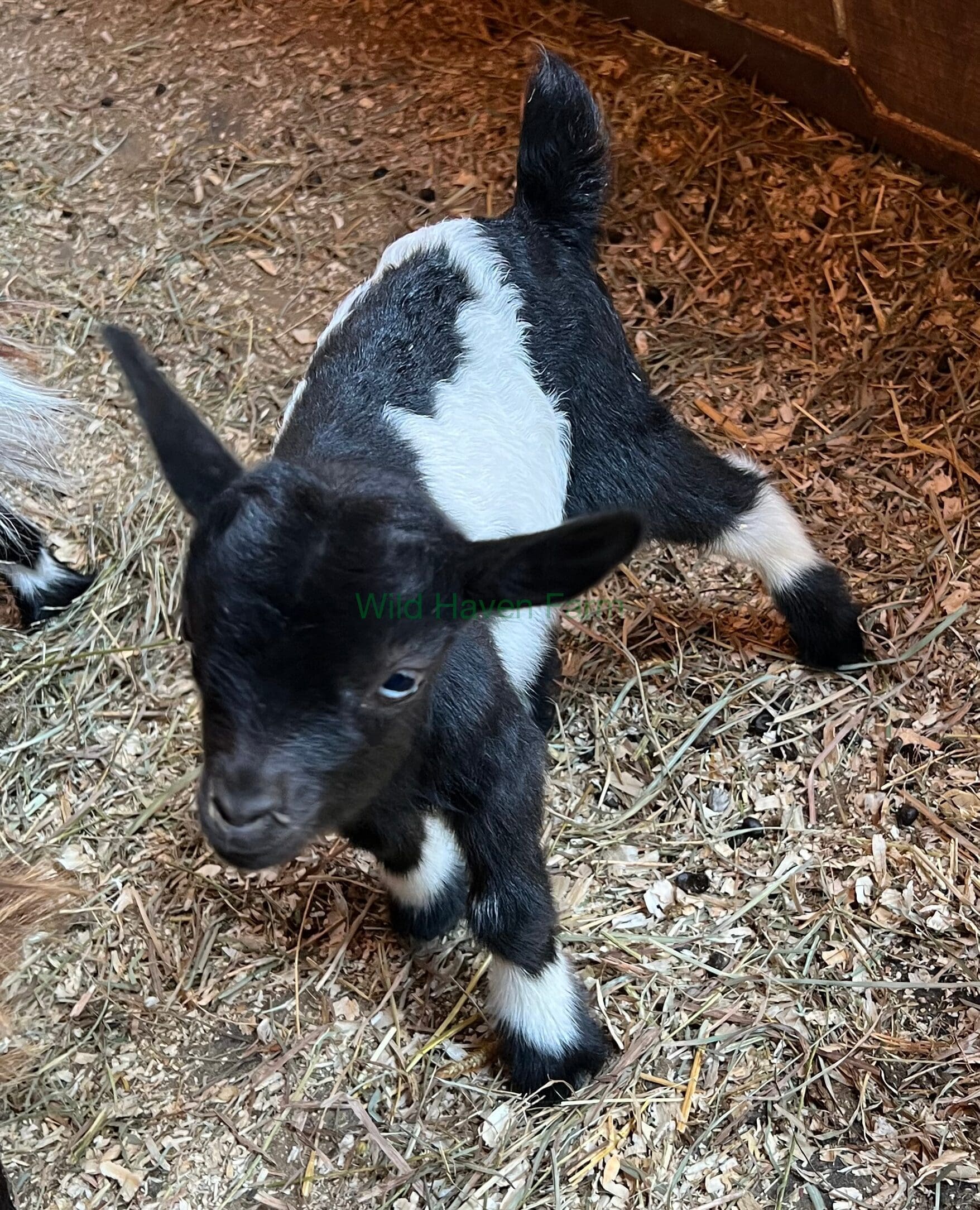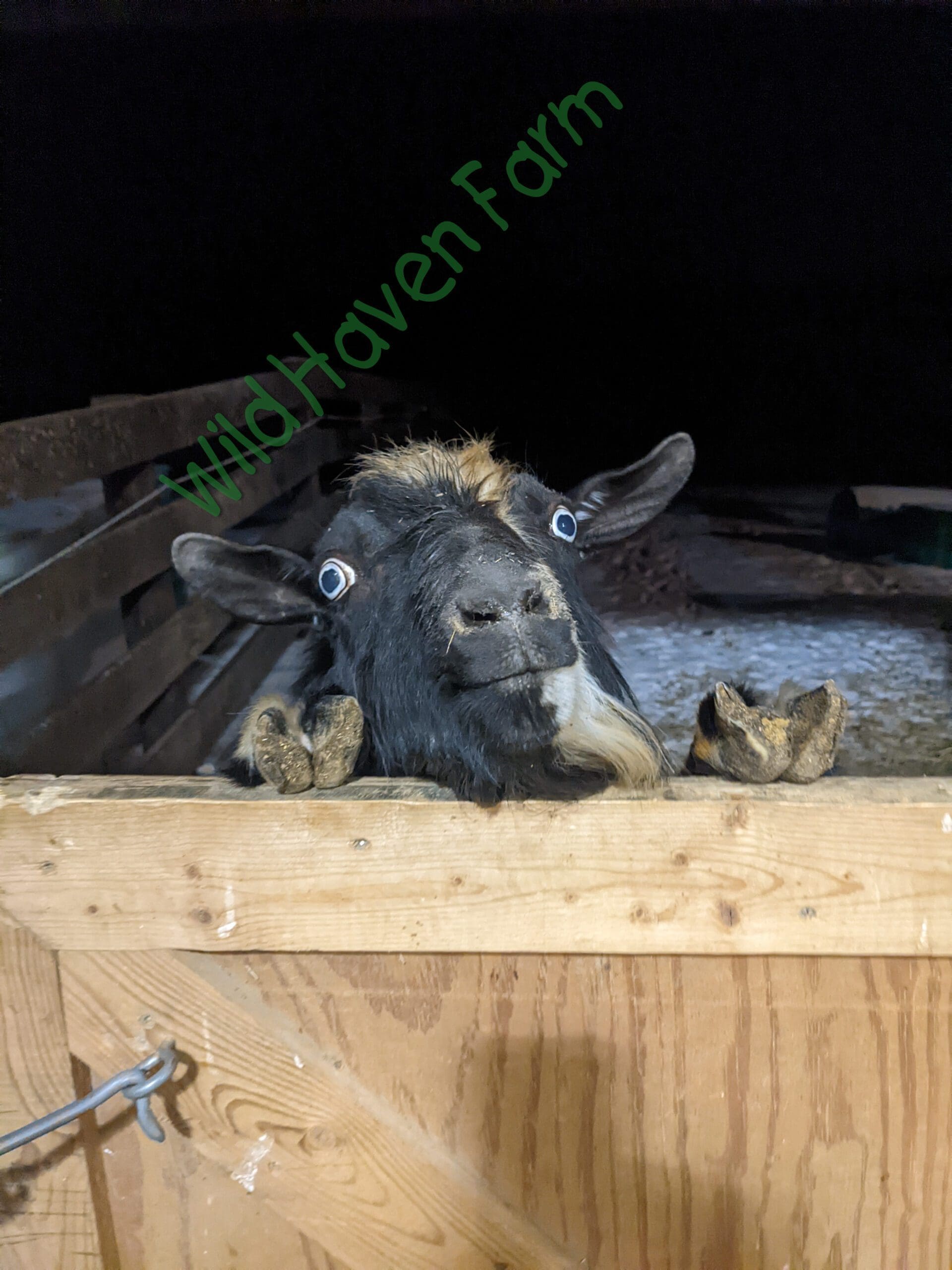 Sire: Big Wheel Ranch Fainting Goats "Cowboy" BWR
Registry: MGR

C2337

Sire: Acres of Fun Silver Bullet AFF (B5201)

Dam: Big Wheel Ranch FG Patsy AFF (B2468)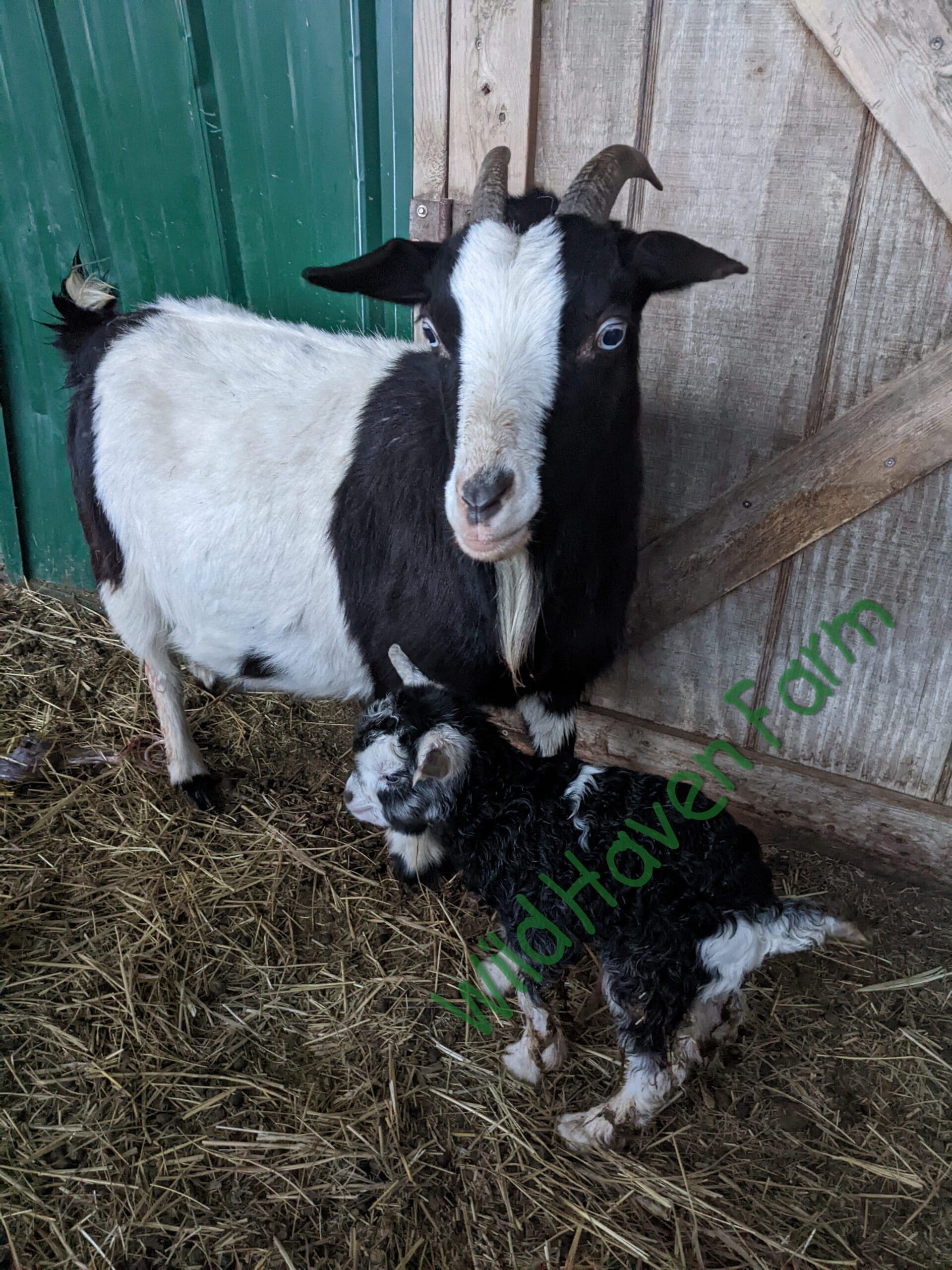 Learn a little more about Keith
Is Keith registered?
No. Since Keith's dam (Lily) is not registered, he could be registered as a found/heritage goat with the IFGA. Wild Haven will provide you with all of the history of both Lily and Cowboy so that you can register Keith if you want to in the future. We are happy to help you through that process.
Is Keith intact?
Intact, for goats, means that the buck is not wethered (castrated) and is able to reproduce. Yes, Keith is intact.
Keith is proven, meaning that he has produced a kid (Petunia with Jubilee).
Due to his age, we do not recommend wethering.
Is Keith for sale?
No, Keith is not available for adoption at this time.
How big will Keith get?
Lily and Cowboy (dam and sire) are both near miniature in size. Cowboy was just over the limit and Lily is about 20 inches. Keith will not be getting any larger than that and will likely be in the miniature or companion category.