Timberside Farm Echo was born in 2018 and is registered with the Myotonic Goat Registry. Echo is a strong leader and a co-regent in the herd. She is curious and will try to get into everything. Echo is very low on the myotonia scale and only rarely locks up her hind legs.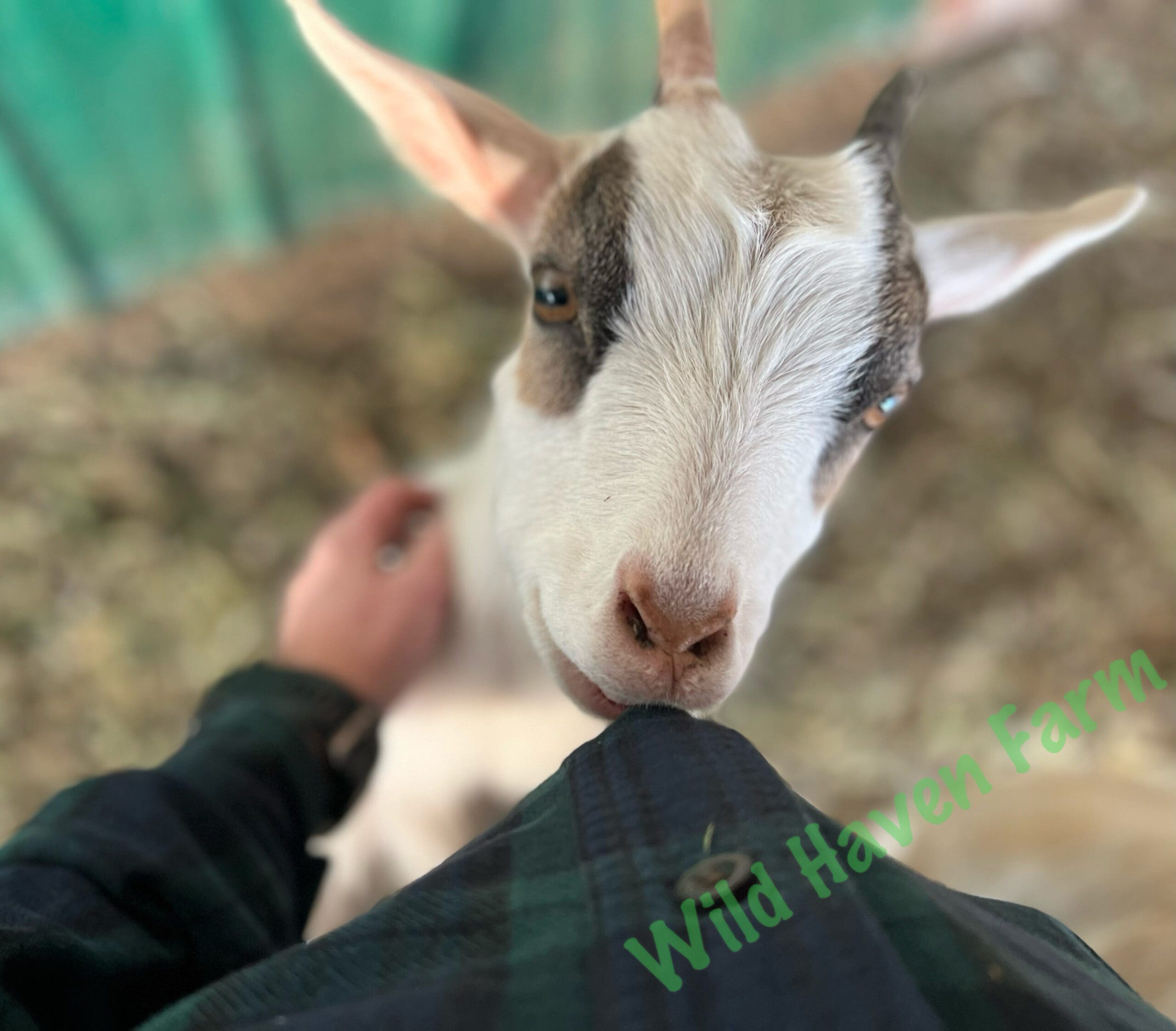 Learn a little more about Echo
Is Echo registered?
Yes, Echo is registerewd with the Myotonic Goat Registry. 
Is Echo a good mother?
Yes, Echo has been a very good mother. She has had four kids over the past two years with one demise (in 2023). Her kids are strong and independent. 
Is Echo for sale?
No, Echo is not available for purchase at this time.
Is Echo the alpha?
Echo appears to be the alpha among the does. She is calm and easy going.